Our Environment consists of water, food, air, land, energy, flooding, countryside, climate & loads more.
This page will help you to find useful information and services to educate yourself, look after the environment, and campaign to keep environment at the forefront of future decisions in Wales.
National Services
Keep Wales Tidy – More than "just" litter – protects the Welsh environment and landscape in many ways.
Welsh Government – Environment and Climate Change – what is the Welsh Government doing to protect and enhance these vital organs.
The Environment (Wales) Act – An act that was passed to ensure that the Welsh Government is committed to ensure that the environment is at the heart of every decision in the future – covering stuff like nature conservation, climate change, carrier bag charges, recycling, low carbon and more.
Eco-Schools programme – Change your school for the better – why not set up and run a group to green your school and achieve their internationally-recognised Bronze, Silver and Green Flag awards.
Extinction Rebellion Cymru – Joining can mean as much or as little as you want and there are many ways you can get involved depending on your capacity. Click here to see how you can get involved.
UK Youth Climate Coalition – Projects and campaigns to unite young people in the UK around climate change.
Young People's Trust for the Environment – Lots of info, videos, factsheets for young people on the environment, including for coursework.
National Geographic: Environment – "All you need to know" on topics, such as Natural Disasters, Habitats, The Ocean and Climate Change. You can follow National Geographic on Instagram.
WWF (World Wildlife Fund) – Info about wildlife, wild places, threats to people and wildlife, and how to get involved to improve these situations. Another great one to follow on Instagram.
Skeptical Science – Examines the science and arguments of global warming scepticism – in beginning, intermediate and advanced language.
Grow Wild – Free wildflower seeds for your group or project.
Dryad Bushcraft – Wilderness Bushcraft training and info.
UK Student Climate Network (UKSCN) – A group of mostly under 18s taking to the streets to protest the government's lack of action on the Climate Crisis.
Meic – An advocacy and helpline service to support you to deal with any problems you might be having about anything, including environment concerns. Contact Meic daily from 8AM – Midnight on: Freephone (080880 23456), Text (84001) or Instant Message.
Useful Apps
Too Good To Go – A food waste app that allows you to buy leftover food from local restaurant, cafes, bars, and shops at a cheaper price to stop food from going to waste.
TreeApp – The app allows you to choose where you would like to plant a tree, which is then funded by discovering in app sustainable products and services, so it doesn't cost you a penny.
Earth Hero – Respond to climate change by discovering personalised, positive steps we can take to care for our planet and communities.
Eevie – Eevie is a smart guide to help you improve your carbon impact by making small changes every day and planting forests to offset the rest.Join a community that works together, one habit at a time, towards building a climate-friendly future for all.
Eco Buddy – Use this app to help you to reduce your carbon footprint by keeping track of your daily meals and journeys, view your CO2 emissions, and learn more about your emissions and how to reduce them.
Blogs & Guides
Big Energy Saving Week 2021 – TheSprout
Should Welsh Government Ban Single Use Plastic? – TheSprout
The Impact of Plastic Pollution – TheSprout
Shopping Zero Waste Is Easier Than You Think – TheSprout
Enough of calling it climate change – this is a climate crisis! – TheSprout
Videos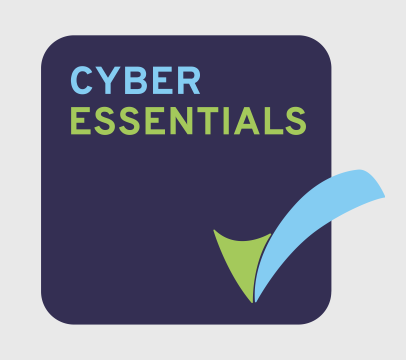 Funding Partners