Privacy Policy
The privacy of our users is important to us and we take care to safeguard it. Under the Data Protection Act 1998, we have legal obligations towards you in the way that we deal with data collected from you. We use up to date technologies and encryption software to safeguard your data, and keep strict security standards to prevent any unauthorised access to it. We do not pass your details to any third party or government department unless you give us permission to do so, or we are obliged or permitted by law to disclose it.
When you register as a user, we will collect the information necessary to provide the service which includes as a minimum, your name and an e-mail address. Once you are registered, you can revisit your profile at any time to amend these details or to provide additional details.
We will also collect information from you if you complete any other forms on out site or if you contact us with comments or specific requests. We use your personal information to provide a service which is personalised to each of our visitors. We also want to give you control of what you receive as a result of registering with TheSprout. We automatically collect information about your visit to our site. This information is used to make your visit to our site more efficient, and to help us follow browsing preferences on our site so that we can make regular improvements.
Links
Throughout the website you will find hypertext links to other locations on the Internet. The links are used for information purposes only and any listing shall not be taken as endorsement of any kind.
We do our very best to ensure that these links are appropriate at the time of being placed. TheSprout does not necessarily agree with the views expressed within these linked websites and have no control over them.
TheSprout cannot guarantee the reliability of these links or whether or not they work at all times.
Cookies
Many websites place cookies whenever a user visits their site, in order to tract traffic flow. Cookies are text files which identify your computer to the server. TheSprout may use cookies from time to time but only to make your web experience better. We do not track individual web visitors.
If you would like to know more about cookies please visit AboutCookies.org.
Information Request
You can ask for a copy of the information we hold about you at any time (for which we may charge a small fee). We will also correct any inaccuracies in your information at your request.
Changes to this Privacy Policy
If we make changes to our Privacy Policy that affects how we handle your data, we will let you know by email. You can check our Privacy Policy at this page at any time.
Contact
If you have any queries concerning your personal information or any questions on our use of the information, please contact us – info@TheSprout.co.uk
Copyright
The material featured on TheSprout website is subject to Crown Copyright protection unless otherwise indicated. Anyone wishing to use any information found on this website must contact us info@TheSprout.co.uk. Permission to reproduce Crown copyright protected material does not extend to any material on this site which is identified as being the copyright of a third party. Authorisation to reproduce such material must be obtained from the copyright holders concerned.
Images
The term images covers all moving or still images, photographs and logos.
Images on the website are either the property of TheSprout, the organisations themselves, or have been licensed from third parties. Images taken from third parties may not be reproduced in any format.
Some images that are the property of TheSprout can not be reproduced others in certain instances may be, but not without the prior approval.
If you wish to reproduce any images, including TheSprout logo you must contact us first for further guidance and authorisation. Please provide details of your organisation, which images you would like to use and how you intend to use them.
Terms & Conditions
Welcome to the thesprout.co.uk website terms and conditions (the "Terms and Conditions"), which apply to your use of this Website. By accessing this Website, you agree to be bound by these Terms and Conditions. This Website is provided for the benefit of residents of a member of the European Union ("EU") and residents of Norway, Iceland and Liechtenstein. If you are not a resident of one of these countries or do not agree to be bound by these Terms and Conditions, you may not use or access this Website and we have the right to restrict or prevent such access. DEFINITIONS "User(s)" means (a) user(s) of the Website either collectively or individually, as the context requires; save for in connection with personal data, which shall only relate to living individuals; "Personal Data" shall have the same meaning set out in the Data Protection Act 1998 (DPA 1998) and shall consist of any personal details provided by you via the Website; "We/us/our" means thesprout.co.uk "Website" means the website located at www.thesprout.co.uk or any subsequent URL which may replace it; and, "You/your" means you as a user of the Website.
1. ACCESS
We will provide you with access to the Website in accordance with these Terms and Conditions.
2. YOUR OBLIGATIONS
2.1 You:
2.1.1 agree not to use the Website (or any part thereof) for any illegal purpose and agree to use it in accordance with all relevant laws;
2.1.2 agree not to upload or transmit through the Website any computer viruses, macro viruses, trojan horses, worms or anything else designed to interfere with, interrupt or disrupt the normal operating procedures of a computer;
2.1.3 agree not to upload or transmit through the Website any material which is defamatory, offensive, or of an obscene or menacing nature, or that may cause annoyance, inconvenience or needless anxiety;
2.1.4 agree not to use the Website in a way that may cause the Website to be interrupted, damaged, rendered less efficient or such that the effectiveness or functionality of the Website is in any way impaired;
2.1.5 agree not to use the Website in any manner which violates or infringes the rights of any person, firm or company (including, but not limited to, rights of intellectual property, rights of confidentiality or rights of privacy);
2.1.6 agree not to create and publish a hypertext link to any part of the Website or attempt any unauthorised access to any part or component of the Website; and
2.1.7 agree that in the event that you have any right, claim or action against any Users arising out of that User's use of the Website, then you will pursue such right, claim or action independently of and without recourse to us
3. INDEMNITY
You agree to be fully responsible for, and fully indemnify us against, all claims, liability, damages, losses, costs and expenses, including legal fees, suffered by us and arising out of any breach of the Terms and Conditions or any other laws, regulations and rules by you or any agents (or representatives) acting on your behalf; or any other liabilities arising out of your use of the Website, or the use by any other person accessing the Website using your PC or internet access account. You will also indemnify us against any claims that information or material which you have submitted to us is in violation of any law or in breach of any third party rights (including without limitation, claims in respect of defamation, invasion of privacy, breach of confidence, infringement of copyright or infringement of any other intellectual property right). We reserve the right to exclusively defend and control any claims arising from the above and any such indemnification matters. You agree that you will fully cooperate with us in any such defences.
4. OUR RIGHTS
4.1 We reserve the right to:
4.1.1 modify or withdraw, temporarily or permanently, the Website (or any part thereof) with or without notice to you and you confirm that we shall not be liable to you or any third party for any modification to or withdrawal of the Website; and/or,
4.1.2 change these Terms and Conditions from time to time, and your continued use of the Website (or any part thereof) following such change shall be deemed to be your acceptance of such change. Any such changes shall come into effect immediately once posted, therefore, it is your responsibility to check regularly to determine whether the Terms and Conditions have been changed. If you do not agree to any change to the Terms and Conditions then you must immediately stop using the Website.
4.2 We will use our reasonable endeavours to maintain the Website. The Website is subject to change from time to time. You will not be eligible for any compensation because you cannot use any part of the Website or because of a failure, suspension or withdrawal of all or part of the Website due to circumstances beyond our control.
5. THIRD PARTY LINKS
In an attempt to provide increased value to our Users, we may provide links to other websites or resources. You acknowledge and agree that we are not responsible for the availability of such external sites or resources, and do not endorse and are not responsible or liable, directly or indirectly, for the privacy practices or the content (including misrepresentative or defamatory content) of such websites, including (without limitation) any advertising, products or other materials or services on or available from such websites or resources, nor for any damage, loss or offence caused or alleged to be caused by, or in connection with, the use of or reliance on any such content, goods or services available on such external sites or resources.
6. MONITORING
We have the right, but not the obligation, to monitor any activity and content associated with the Website. We may investigate any reported violation of these Terms and Conditions or other complaints, and take any action that we deem appropriate (which may include, but is not limited to, issuing warnings, suspending, terminating or attaching conditions to your access and/or removing any materials on the Website).
7. YOUR DATA
7.1 We respect your Personal Data and undertake to comply with applicable EU and UK Data Protection legislation from time to time in force.
7.2 You should be aware that:
7.2.1 if we are requested by the police or any regulatory or government authority investigating suspected illegal activities, or upon receipt of a court order, to provide your Personal Data and/or information concerning your activities whilst using the Website we shall do so; and,
7.2.2 if you agree, by selecting the appropriate boxes on the relevant forms, we may sell your contact and preference details to reputable third parties to enable them to send you information they think will be of interest to you. These third parties may be located in countries outside the UK that do not have laws to protect your Personal Data. Details of the third parties and the countries receiving your Personal Data will be provided on request.
7.3 We reserve the right in our reasonable discretion to disclose details of your use of the Website in relation to any, or any threatened, court proceedings in connection with your use, or the use of anyone under your control, of the Website whether in connection with the matters set out in these Terms and Conditions or otherwise.
7.4 TheSprout operates as a confidential service for you as young people. This means that what you say on TheSprout will remain anonymous and for TheSprout only. However, there are times when, by law, we must pass on the information you give us, if it means you, or someone else, is at significant risk of harm. This is referred to as "child protection."
If this is the case, we will try to contact you to let you know that we are passing the information on to other organisations which can support you. We have to do this, with or without your permission. However, we will keep in contact with you to let you know what we are doing.
7.5 Please go to the base of each page to review our Privacy Policy, which forms part of these Terms and Conditions.
8. INTELLECTUAL PROPERTY & RIGHT TO USE
8.1 You acknowledge and agree that all copyright, trade marks and all other intellectual property rights in all material or content supplied as part of the Website (including without limitation, text, images, web pages, sound, software (including code, interface and website structure), video, photographs and graphical images, and the look and feel, design and compilation thereof) shall remain at all times vested in us or our licensors. You are permitted to use this material only as expressly authorised by us and except as provided in these Terms and Conditions, use of this Website does not grant you any right, title, interest or licence to any such intellectual property accessed on the Website. Except as provided in these Terms and Conditions, any use or reproduction of the intellectual property is prohibited.
8.2 You acknowledge and agree that the material and content contained within the Website is made available for your personal, non-commercial use on the following basis:
8.2.1 you may download such material and content onto only one computer hard drive; and
8.2.2 no text, documents, graphics or other content on this Website are modified in any way; and
8.2.3 no graphics on this Website are used separately from accompanying text; and
8.2.4 our copyright notice and this permission notice appear in all copies.
8.3 Any other use of the material and content of the Website is strictly prohibited. You agree not to (and agree not to assist or facilitate any third party to) copy, reproduce, transmit, publish, display, distribute, commercially exploit or create derivative works of such material and content.
8.4 If you breach any of these Terms and Conditions, your permission to use this Website automatically terminates and you must immediately destroy any download or printed extracts from this Website.
9. CONTRIBUTIONS TO thesprout.co.uk
Where you are invited to submit any contribution to thesprout.co.uk (including any text, photographs, graphics, video or audio) you agree, by submitting your contribution, to grant the thesprout.co.uk a perpetual, royalty-free, non-exclusive, sub-licensable right and license to use, reproduce, modify, adapt, publish, translate, create derivative works from, distribute, perform, play, make available to the public, and exercise all copyright and publicity rights with respect to your contribution worldwide and/or to incorporate your contribution in other works in any media now known or later developed for the full term of any rights that may exist in your contribution, and in accordance with privacy restrictions set out in the thesprout.co.uk Privacy Policy. If you do not want to grant to thesprout.co.uk the rights set out above, please do not submit your contribution to thesprout.co.uk.
By submitting your contribution to thesprout.co.uk, you:
9.1. warrant that your contribution:
9.1.1. is your own original work and that you have the right to make it available to thesprout.co.uk for all the purposes specified above;
9.1.2. is not defamatory; and
9.1.3. does not infringe any law; and
9.2. indemnify thesprout.co.uk against all legal fees, damages and other expenses that may be incurred by thesprout.co.uk as a result of your breach of the above warranty; and
9.3. waive any moral rights in your contribution for the purposes of its submission to and publication on thesprout.co.uk and the purposes specified above.
10. NOTICES
10.1 You may send us notices under or in connection with these Terms and Conditions:
10.1.1 by post to ; TheSprout, ProMo-Cymru, Unit 12, Royal Stuart Workshops, Adelaide Place, Cardiff, CF10 5BR
10.2 As proof of sending does not guarantee our receipt of your notice, you must ensure that you have received an acknowledgement from us, which will be sent within 3 working days of our receipt, and that you retain the receipt.
11. LIMITATION OF LIABILITY
11.1 WHILE WE WILL USE REASONABLE ENDEAVOURS TO VERIFY THE ACCURACY OF ANY INFORMATION WE PLACE ON THE WEBSITE, WE MAKE NO WARRANTIES, WHETHER EXPRESS OR IMPLIED IN RELATION TO ITS ACCURACY.
11.2 The Website is provided on an "as is" and "as available" basis without any representation or endorsement. Unless specified in separate terms and conditions related to a particular product or service, we make no warranties of any kind, whether express or implied, in relation to the Website, or products or services offered on the Website whether by us or on our behalf (including free software downloads) including but not limited to, implied warranties of satisfactory quality, fitness for a particular purpose, non-infringement, compatibility, security, accuracy, condition or completeness, or any implied warranty arising from course of dealing or usage or trade.
11.3 Unless specified in separate terms and conditions related to a particular product or service, we make no warranty that the Website or products or services offered on the Website whether by us or on our behalf (including free software downloads) will meet your requirements or will be uninterrupted, timely, secure or error-free, that defects will be corrected, or that the Website or the server that makes it available or products or services offered on the Website whether by us or on our behalf (including free software downloads) are free of viruses or bugs or are fully functional, accurate, or reliable. We will not be responsible or liable to you for any loss of content or material as a result of uploading to or downloading from the Website.
11.4 Notwithstanding any other provision in the Terms and Conditions, nothing herein shall limit your rights as a consumer under English law.
11.5 You acknowledge that we cannot guarantee and therefore shall not be in any way responsible for the security or privacy of the Website and any information provided to or taken from the Website by you.
11.6 We will not be liable in contract, tort or otherwise if you incur loss or damage connecting to the Website through a third party's hyper-text link.
11.7 We will not be liable, in contract, tort (including, without limitation, negligence), pre-contract or other representations (other than fraudulent misrepresentations) or otherwise out of or in connection with the Website or products or services offered on the Website whether by us or on our behalf (including free software downloads) for:
11.7.1 any economic losses (including without limitation loss of revenues, profits, contracts, business or anticipated savings); or
11.7.2 any loss of goodwill or reputation; or
11.7.3 any special or indirect or consequential losses; in any case whether or not such losses were within the contemplation of either of us at the date on which the event giving rise to the loss occurred.
11.8 Nothing in the Terms and Conditions shall exclude or limit our liability for death or personal injury resulting from our negligence or that of our servants, agents or employees.
12. SEVERANCE
If any part of the Terms and Conditions shall be deemed unlawful, void or for any reason unenforceable, then that provision shall be deemed to be severable from these Terms and Conditions and shall not affect the validity and enforceability of any of the remaining provisions of these Terms and Conditions.
13. Nothing shall be construed as a waiver by us of any preceding or succeeding breach of any provision of these Terms and Conditions.
14. ENTIRE AGREEMENTT
These Terms and Conditions (as amended from time to time), including the Privacy Policy, constitute the entire agreement between you and us relating to the subject matter covered, and supersedes any previous agreements, arrangements, undertakings or proposals, written or oral, between you and us in relation to such matters. No oral explanation or oral information given by either of us shall alter the interpretation of these Terms and Conditions. You confirm that, in agreeing to accept these Terms and Conditions, you have not relied on any representation save insofar as the same has expressly been made a representation in these Terms and Conditions, and you agree that you shall have no remedy in respect of any misrepresentation which has not been incorporated into these Terms and Conditions save that your agreement contained in this provision shall not apply in respect of any fraudulent misrepresentation whether or not such has been incorporated into these Terms and Conditions. The failure by us to exercise or enforce any right or provision in these Terms and Conditions shall not constitute a waiver of such right or provision.
15. LAW
The Terms and Conditions will be exclusively governed by and construed in accordance with the laws of England and Wales whose Courts will have exclusive jurisdiction in any dispute, save that we have the right, at our sole discretion, to commence and pursue proceedings in alternative jurisdictions.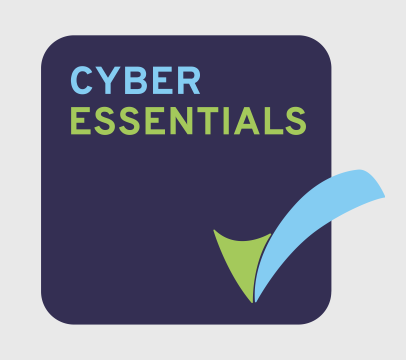 Funding Partners