The latest Netflix Original now streaming
Atypical is a coming of age comedy about a teenager named Sam. He is in his last year of high school and wants to get himself a girlfriend however, being on the autism spectrum, makes things more difficult for him…
One of my favourite parts of the week is seeing what shows or films are coming out on Netflix on a Friday, for me to binge watch over the weekend. This week, we were treated to an 8 part series called Atypical. The show revolves around 18-year-old, Sam. Sam is autistic and is in his Senior year of high school, looking to start exploring relationships and find himself a girlfriend. I was immediately drawn to this show and as Friday evening came around, I wasted no time in settling myself onto the couch with some snacks and a cup of tea, and started to watch Atypical.
Often, pop culture can fall into the trap of creating a character that has autism and is high functioning (*cough* Big Bang Theory *cough*), using their bluntness, obsessiveness and lack of social skills for 'comedy value', and it can be very tricky to make a show about a topic like this without coming across as insensitive. Atypical hasn't fallen into this trap though, although they find comedy within Sam's life, it's not necessarily laughing at him in malice. I'm a person who appreciates when a person is blunt and I often find myself finding it amusing when someone is so blunt about things. Sam certainly delivers the bluntness with brilliant timing.
In his role of Sam, Keir Gilchrist, has managed to depict his character as very real (at least, with my experience with relatives of mine that are on the spectrum) with a certain naivety and innocence to him that helps viewers to empathise with him. Although, the show is primarily about Sam dealing with life as a person with autism, so many of the challenges and issues he faces are recognisable to most people if they think back to the awkwardness of their teen years. This is one of my favourite things about the show, it's not saying 'look at this autistic boy struggling with everyday things' – it's saying 'look at this boy, who happens to have autism, struggle with things we ALL struggled with at that age'. It's truly refreshing to see a coming of age story from the eyes of someone on the spectrum however, as hopefully it will help to make more people aware of some of the struggles others can go through and teach them how to deal with any difficult situations they may encounter.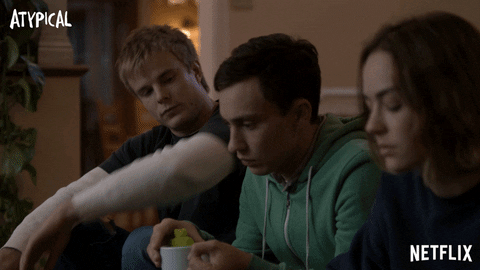 As with every show, there are some issues people have. I for one, hated the mother and they way both parents could be (or have been in the past) about things. In contrast with his parents, Sam's sister, Casey, and his friend Zahid both treat him in exactly the way he wants to be treated. His sister is casually protective of him, whilst at the same time, giving him a hard time about things (in a light hearted way) and Zahid treats him the same as anyone else. Both relationships that Sam has with Casey and Zahid are truly heart warming to see. Is this a true depiction of life in a family with someone on the spectrum? Yes and no. My family have struggled at times with our younger family members on the spectrum, but not to the extent the family have on Atypical. However, many families do go through hard times, siblings can get neglected, parents can feel like they can't bond or connect with their child and it can make life very hard. But at the end of the day, every family is different and every family has it's shares of struggles and difficulties to go through together. I think it's very important to remember that there isn't a single human out there that is perfect and that is completely normal and completely okay.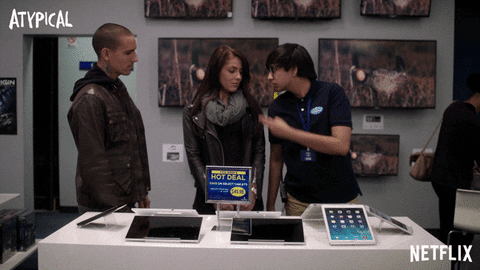 Even with the few problems I have with this show, I still think it was brilliant and I really did empathise and connect with Sam. I think on some level, we all can. It hasn't been confirmed if there will be a second season yet, but I know as soon as we get a confirmation I'll be jumping up and down on my coach in excitement!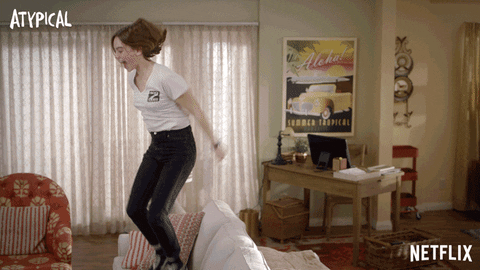 Overall, the comedy is pretty much on point throughout the show. The emotional scenes really hit me and made me feel for the characters and the personal journeys and the natural flow of character development make this a completely enjoyable and sweet show and I can't recommend it enough.
So, all I can say now is, stop reading this and go and watch Atypical! Now streaming on Netflix. You can thank me later 😉
★★★★/5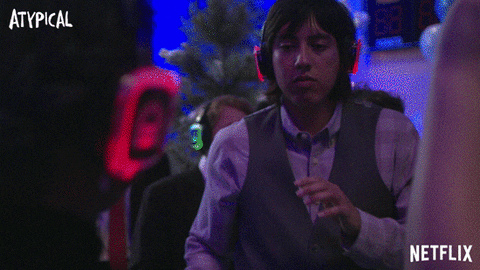 ---
Related:
Get involved:
Want to reach thousands of young Cardiffians? Submit your news here or register to become a contributor.
*Want to become a reviewer? Join the Sprout Editorial Group on Facebook or email tom@thesprout.co.uk.
Click here for the next Sprout Editorial Group meeting.

Comment below:
It's free and quick to comment below but we recommend signing up with your email or as a guest to keep usernames Sprouty and anonymous (and never post personal details!).
If you want more info on staying safe online, check out our online safety section.