Immigration, Asylum and Trafficking
Immigration is always a hot topic that causes debates, Trump and his wall, the Syrian crisis, one of the reasons people voted for Brexit. Immigration and asylum are always appearing in the news and in politics.
Immigration
Immigration is when someone comes to live in another country permanently. There can be many reasons for this – study, work, family, social etc.
Asylum
An asylum seeker is someone who flees their country and makes a claim for asylum in another country because it is too dangerous for them to return to their own country. If the government accepts an asylum claim then that person becomes a refugee.
The UK Border Agency is responsible for immigration and asylum in the UK. They decide who can enter and stay in the country.
In Wales, the Welsh Government are committed to the UNCRC so they have to make sure that these rights are met. This means the rights of children and young people has to be considered in everything that they do to make sure they are being met. These rights also extend to young immigrants, asylum seekers and refugees.
Human Trafficking
Human trafficking is when someone is brought into a country by deception, fraud, force or threat of violence. It is a form of modern day slavery where they are taken against their will, or by deception, to be exploited in another country. They are forced to work as servants, slaves, or forced into sexual abuse and prostitution.
There are lots of charities and organisations that offer help and support to asylum seekers, refugees and trafficking victims. Check out the links below.
Immigration, Asylum and Trafficking Advice in Cardiff
Cardiff Family Advice and Support – Information, advice and assistance to make sure that families receive the right service. Call 03000 133 133
Early Years Volunteer Family Support Service – Home Start – Supporting struggling families living in Cardiff. For families with at least one child under 5, unless the family is a refugee or asylum seeking family when they can accept children under 11.
RISE – A helpline delivered by Cardiff Women's Aid (in partnership with BAWSO and Llamau) which helps women suffering from domestic violence and abuse, sexual violence and abuse, sexual exploitation, human trafficking and modern day slavery, stalking and sexual harassment, forced marriage, honour crimes and female genital mutilation. Call the RISE helpline on 029 2046 0566.
Family Mediation and Advice Service – Llamau – Offer housing advice and assessment for 16 to 21 year olds, family mediation and welfare rights, mediation service for young people aged 14+ and their families.
Family Wellbeing Service – Barnardo's Cymru – Supporting parents/carers of children and young people with emotional and mental health and wellbeing.
Cardiff Immigration Office – Visa and nationality help in the Cardiff area.
Welsh Refugee Council – Providing a safe haven offering support for asylum seekers in Cardiff.
Oasis Cardiff – Helping refugees and asylum seekers in Cardiff to integrate into their local community.
Migrant Help Cardiff – They have an office in Newport Road, Cardiff which gives asylum and immigration advice. They also provide support to victims of human trafficking and modern slavery. Migrant Help UK run a couple of helplines in 14 languages open Monday to Friday, 8am-5:30pm.
Asylum Help UK – a helpline for asylum seekers – 0808 8000 630.
Asylum Support Application UK – for asylum seekers that need financial help – 0808 8000 631.
BAWSO – Providing specialist services for BME communities. They have a number of projects that help refugees, asylum seekers and human trafficking victims. Call their 24-hour helpline on 08007318147
Cardiff and Vale Citizens Advice – The CAB has lots of information about immigration on their national website.
Cardiff Advice Hubs – The Hubs offer advice and information from lots of different services in one place. A number of services have drop in sessions in the Hubs, including help with housing benefit, free school meals, council tax, the Money Advice Team, Cardiff Advice Service, Credit Union and more. There are hubs in Butetown, the Central Library, Ely and Caerau, Fairwater, Grangetown, Llanedeyrn, Llandaff North and Gabalfa, Llanishen, Llanrumney, Rumney, STAR and St Mellons.
Refugee Support Cardiff – British Red Cross – Help with urgent needs of refugees, asylum seekers and other vulnerable migrants like food parcels, clothes, baby items etc. Call: 02920 695759
National Services
Visas and Immigration – Gov.uk – All of the UK Government's information about immigration, visas, asylum, settling in the UK, and more.
Check if you need a visa – Gov.uk – Answer a few questions to see if you need a visa to visit, study or work in the UK.
Student visas – Gov.uk– Check what type of study visa you need and information about sponsorship.
Asylum Support – Gov.uk – You can apply for asylum support if you're homeless or don't have money to buy food.
Asylum Helplines – Gov.uk – Get help by phone if you're an asylum applicant or refugee and you need advice about the asylum process or adapting to life in the UK.
Children Seeking Asylum – Barnardo's – Information about what they do to help asylum seekers in the UK.
Displaced People In Action (DPIA) – Helping refugees and asylum seekers settle in Wales with resettlement and relocation schemes, training, rights and children's projects.
Refugee Council – Supporting refugees to rebuild their lives and to give them a stronger voice in decisions that affect them.
Welsh Refugee Council – Speaking out on behalf of those fleeing persecution, conflict and oppression. Helping them to build new futures in Wales.
Modern Slavery – Salvation Army – Supporting adult victims of modern slavery and human trafficking in the UK. Confidential referral helpline open 24/7. Call: 0300 303 8151.
Child Trafficking – NSPCC – Information about child trafficking and contact details for the Child Trafficking Advice Centre.
Useful Apps
Refugee Speaker – Helping refugee's and healthcare staff communicate. Download on the App Store or Google Play
Kindi – Helping refugee learners to improve their English through live reading sessions with native speakers from around the world.
RefAid – Showing migrants and refugees where they can find services to help.
THE STOP APP – Confidentially report suspected human trafficking and modern slavery through this anonymous app.
Blogs and Guides
Immigrants explain how they made themselves at home in Wales – Wales Online
Victims' Stories – Jenny's Story – Salvation Army
Trafficking Survivor Stories – Rebecca – Equality Now
The gut wrenching stories of the brave young refugees who fled their countries and made Wales their new home – Wales Online
Refugee and Migration resources for young people – helping young people to challenge assumptions about migrants, asylum seekers and refugees, and to develop mutual respect, empathy and understanding
Videos
A new home and a new language – the Syrian children who are learning Welsh
Read more: https://t.co/lnuExMJQxY pic.twitter.com/9sxQXz4AAY

— BBC Wales News (@BBCWalesNews) April 12, 2018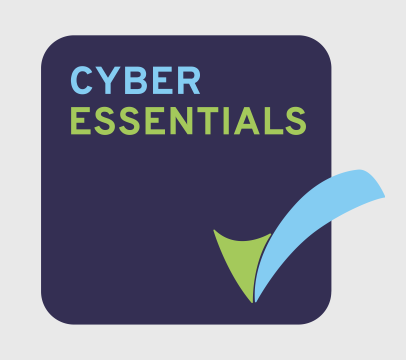 Funding Partners