When things go wrong, it's easy to blame ourselves, feel upset, scared, worried or confused or to try find reasons to justify why it happened.
The most important thing to remember if you feel troubled or concerned about the situation you are in, is to confide in someone you trust to get the support and advice you need. You can also approach professional organisations who exist to help, protect and support you so you don't have to deal with it alone or in silence. Here's a list of a few that may be helpful:
Advice in Cardiff
Cardiff Women's Aid – A local branch of Welsh Women's Aid providing information and a 24/7 helpline.
Cardiff Family Advice and Support – Provides information, advice and assistance for children, young people and their families through a single point of entry, the Family Gateway. The Family Gateway offers a referral route for anyone who has well-being concerns about a child or young person, or wants to know more about support available for families.
Healthy Relationship Service – A tailored, specialist and confidential Sexual Health and Relationship Service for young people aged 11-25 in Cardiff & the Vale of Glamorgan.
National Services
Meic – An advocacy and helpline service to support you with anything. Contact Meic daily from 8AM – Midnight on: Freephone (080880 23456), Text (84001) or Instant Message.
Llamau – Family mediation and welfare rights advice.
Live Fear Free – Providing help and advice about violence against women, domestic abuse and sexual violence.
Childline – A free, private and confidential service where you can talk about anything with the helpline, or find lots of information including about unhealthy relationships, divorce, and domestic violence.
BAWSO – Support and specialist services for people from Black and Ethnic Minority (BME) backgrounds who are affected by domestic abuse and other forms of abuse such as FGM, Forced Marriage and Human Trafficking.
Dyn Wales – Provides support to Heterosexual, Gay, Bisexual and Trans men who are experiencing Domestic abuse from a partner.
Runaway Helpline – Runaway Helpline is here if you are thinking about running away, if you have already run away, or if you have been away and come back.
Say Something – 116 000 – free, 24-hour, anonymous phone and SMS (text) helpline. It's run by Faceup2it and Missing People and enables young people to disclose information and seek support about sexual exploitation.
FaceUp2It – website developed by FACE (Fighting Against Child Exploitation) a group of young people, male and female, who are aware of the dangers of grooming and sexual exploitation to share info and help other young people who are vulnerable or taking risks.
Thinkuknow – A brilliant website full of information and videos about sexual exploitation.
Barnado's – Children's charity with lots of information and support, including for CSE.
NWG Network – UK network that tackles sexual exploitation and trafficking. They have an interactive quiz game that helps you explore whether the relationship you are in is healthy or not.
Useful Apps
Bright Sky – Mobile app and website for anyone experiencing domestic abuse, or who is worried about someone else. 
Zipit – Helps you to humorously and diplomatically tell people that you're not interested in sharing private pictures that might end up on the internet. It also gives you important advice on things like how to chat safely and what to do if you're worried.
Wud U? – An app from Barnardo's that lets you find out how to make safe decisions to help prevent yourself from being sexually exploited.
Blogs and Guides
#YouDeserve: Healthy Relationships – TheSprout
Arguments With Friends – The Mix
Divorce & Separation – Childline
Domestic Abuse – Childline
Friendships – TheSprout
What you need to know about Child Sexual Abuse Prevention – Hwb Wales
Online Safety – TheSprout
Relationships – TheSprout
Sexting & Sexual Exploitation – TheSprout (Archive)
Stolen Tears: The Dangers Of Facebook – TheSprout (Archive)
Who Is Your Little Brother Or Sister Really Talking To Online? – TheSprout (Archive)
#SaySomething: New 24/7 Line To Report Sexual Exploitation – TheSprout (Archive)
The Term 'Honour-Based Violence' is Complicated – TheSprout
What to do if you're worried about FGM – The Mix
Videos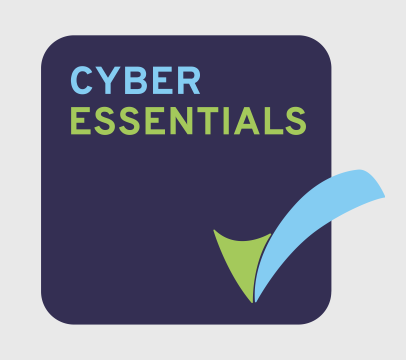 Funding Partners