Everyone needs to take a break. Whatever's going on in your life, taking a few minutes to relax is one of the best things you can do for yourself.
Below are some links to help you do just that. We hope you find them helpful.
Just… breathe
Background Noise
Sounds to help you relax. They can also help you focus (great if you want to listen to something while working but find lyrics in songs too distracting):
Nature Sounds – Play and mix your own nature sounds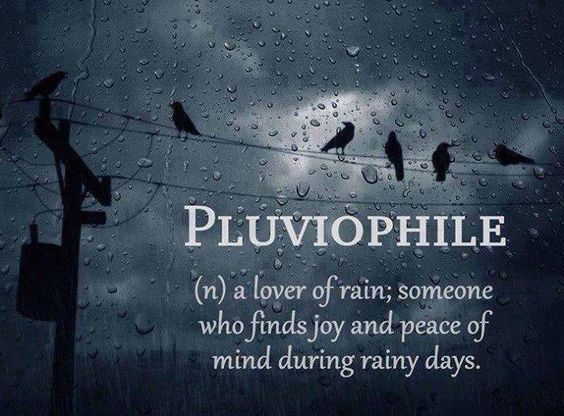 Rainy Mood – Listen to the sound of rain. Scroll to the bottom of their page to listen to music mixed with the rain.
The Quiet Place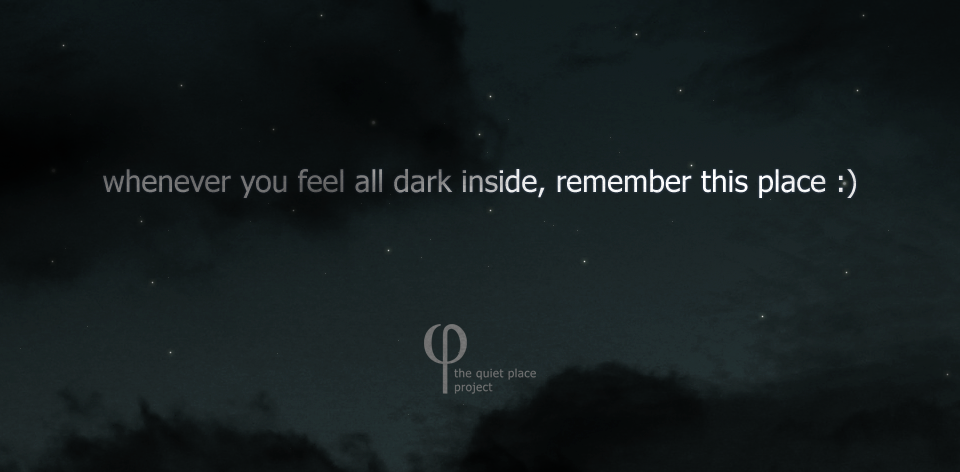 The Quiet Place project is home to some brilliant tools to soothe your thoughts. Follow the link to their main page first, then check out their tools at the bottom of their page (above the language bar).
One of our favourites is The Thoughts Room: it's for when your brain is full of thoughts that won't shut up. Type your thoughts into the box, watch them fall away, and be reminded that they're only thoughts: thoughts aren't real and they can't hurt you. Realising that releases their grasp on you.
Get lost in something mesmerising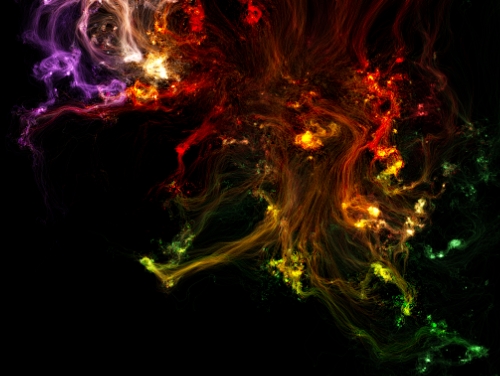 Paint a nebula with Neon Flames
(or just paint a canvas: www.jacksonpollock.org)
Calm.com – Choose a relaxing scene, turn up your speakers and just breathe. (The site also has a number of resources, but it can be quite nice to just stay on the homescreen.)
Give love. Get love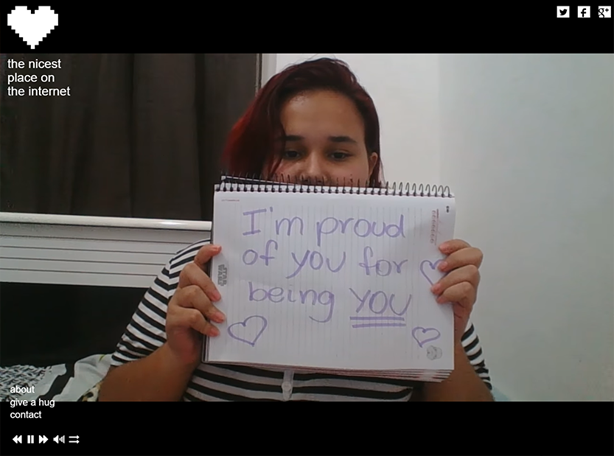 The Nicest Place on the Internet is precisely that. It's a page where you can get a hug. You can also submit your own hug and supportive message for others.
The Dawn Room – Give and receive messages of comfort and reassurance from people all across the world.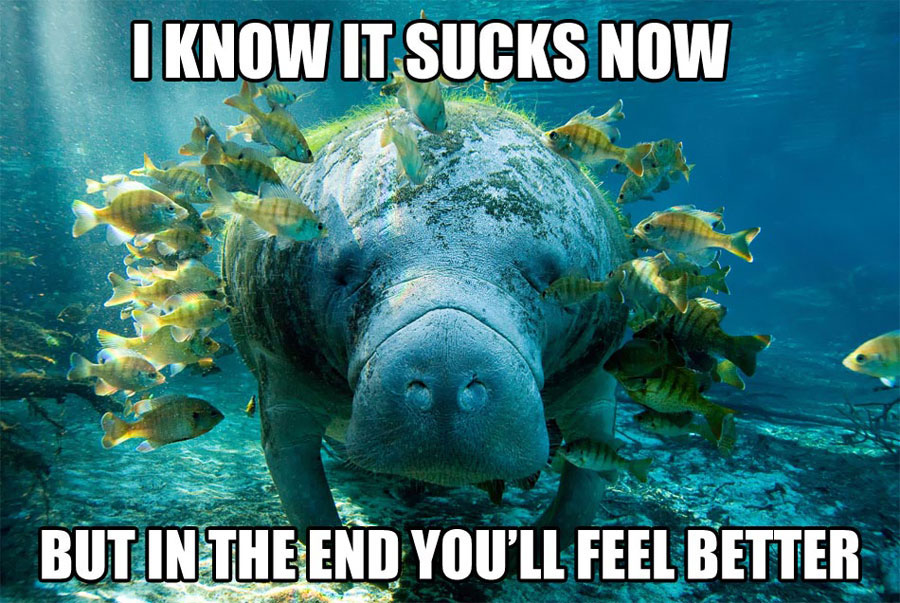 Calming Manatee cares about you.
And, just because: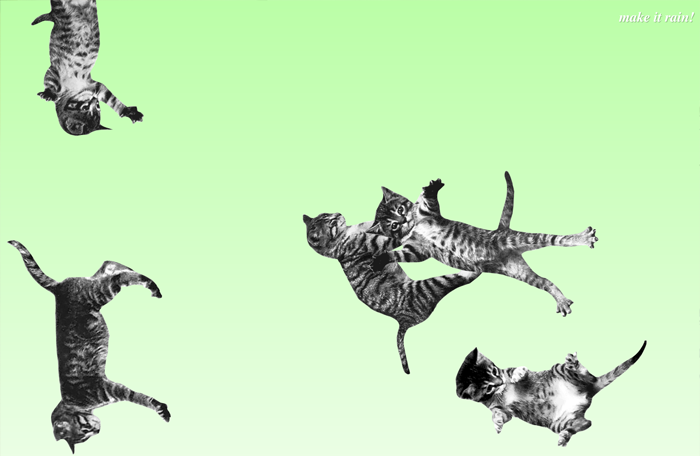 For more organisations, services or info about online safety, check out our database or contact Meic, the advocacy, advice and information helpline for children and young people in Wales –  Freephone: 080880 23456 / Text: 84001, Instant Message.
---
Have your say