After a crazy time at the Eisteddfod, things are finally quieting down in Cardiff. Here are some free and cheap things to do in Cardiff this week- especially if you fancy a quieter one.
Thursday 9th @ 16:15 – Senedd
A little video of this evening's happy, relaxed mostly yellow-clad cycle ride in #Cardiff to say 'Nice one G'. Great turn out. @letsrideuk @GeraintThomas86 #LeTour @MaindyFlyersYCC #GeraintThomas pic.twitter.com/ruyXpOpTwr

— I Loves The 'Diff (@ILovesTheDiff) July 29, 2018
Well, so much for a quiet one. Some fella from Whitchurch won the Tour de France, apparently. So get on your bike down to the Senedd at 4:15pm today and follow the Welsh champion up to the Castle for further speeches and celebrations.
Thursday- Saturday, Cardiff Bay
We publish these articles every Thursday, so there's actually three days left in the Eisteddfod. This will probably mean some amazing events happening, simply because it's the weekend. Not to mention that anyone doing a repeat act will have it down to a fine art by now! So there's still time to enjoy some of Wales' finest cultural events. Here are some of the best stragglers:
Into Film's My Cardiff film screenings
Sinemaes, Thursday 9 at 17:00
A joint project between Film Wales, Welsh Broadcasting trust and Cardiff high schools! 12+.
Carnifal y Mor
22:30 every day
A water based street theatre extravaganza.
A Sense of Place- Wales on Film
Friday 11:30, Sinemaes
A collection of films from The National Screen and Sound Archive of Wales.
Zine Workshop
Friday 12:00, Children's Literature Festival
A skills session to brush up on your skills- you will come back to the Sprout afterwards, promise?
The Media Closet
Friday 16:30, Mas ar y Maes
Are Welsh LGBT people still "in the closet" when being portrayed on screen?
Mas ar y Maes after party
Friday 22:00, Mas ar y Maes
Following a day of amazing bands, head to Ffresh to celebrate.
Is education killing our interest in literature?
Saturday 12:45, Literary Pavilion
Whose fault is it that so few people read novels and poems after leaving school?
Take a look through the wide catalogue of events by downloading the Eisteddfod app for iOS and Android. Otherwise, just go on down and hang out- there's always something on.
Pobol y Cwm tour
4-10 Aug, free, BBC Wales Bay Studios
Whether you're a die-hard fan of the long-running S4C soap or you've never seen it in your life, it's always fun to see how a TV programme gets made. Have a good look behind the scenes at the Beeb's Roath Lock HQ. And it's free! Tickets at WMC's website.
Get Quizzical
Thursday and Friday at 7
I spotted not one but two quizzes this week which are both a pound a head. That sounds like a deal, right? The Sherman quiz is on Thursday at 7, whilst another of Cardiff's theatre groups, Clocktower Theatre, have a quiz on at Little Man Coffee the day after- also at 7.
Cardiff Casefile: Live Mystery Game
Sat 11 Aug between 10am and 4pm – Start at Rules of Play – £12, under 12s go free
This really does sound exciting. Collect a casefile from the Rules of Play board games shop in Castle Arcade after 10am, and then crack the clues to visit 12 secret locations around the city. Question real witnesses, and solve the case… before somebody gets hurt!!! Book here.
Try Track Cycling
Maindy Centre, Wed 15 Aug 12:15 – Free (Age 8-16)
Ever wanted to get your bike onto the velodrome and go really fast? Now you can, for free, at the Maindy Centre on Wednesdays this month. Train with Welsh Cycling pros. There is also a Free Wheel taster session on Tuesday, which  promises to let you try a bit of sport.
COMING UP FAST: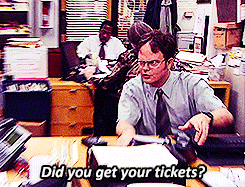 Skill Up With the Prince's Trust
There's still time to sign up for the Prince's Trust's new Getting Started In Sport scheme. If you've ever fancied yourself a career in coaching, get along to this amazing opportunity.
Book your Pride tickets
The bank holiday weekend is going to be Pride weekend so if you want to fly the rainbow flag through Cardiff's streets, make sure you get your ticket to Pride Cymru's Big Weekend!