Bullying comes in all different forms from mental to physical to cyber. It is usually repeated behaviour that can make someone feel scared, worthless, lonely, guilty or upset. It can happen anywhere: at school, work, home, on your phone or computer etc.
There's lots of help and advice out there if you're being bullied, but the main piece of advice is to tell someone. If you tell someone that it's happening then they can help you do something about it. Don't be scared or embarrassed – it's not right, and you shouldn't have to suffer. Tell someone you trust (like a parent, teacher, or social worker) but if you feel you can't talk to anyone then you get in touch with the Meic helpline to talk to a friendly advisor. They can help you to find the support you need. Chat online, text (84001) or call free on 080880 23456.
National Services
Kidscape – anti-bullying helpline for parents.
Relate – Providing relationship support for people of all ages.
Bullies Out – Bullies Out works across the UK to empower and inspire children and young people to overcome bullying. They do this through providing education, training and support.
Bullying UK – Part of Family Lives. Provides help on all forms of bullying – at school, cyberbullying, racism, homophobia, bullying in sport etc.
NSPCC – The NSPCC works to protect children and prevent abuse. Click the link to find advice on bullying and cyberbullying and how your parents/guardians can help you.
NHS – The NHS Moodzone takes a look at bullying at work and what you can do about it.
Anti-bullying Alliance – Organisations and individuals working together to stop bullying and create safe environments, in which children and young people can live, grow, play and learn.
Young Minds – A charity fighting for children and young people's mental health. Their bullying page looks at what bullying is and how you can get help.
The Mix – A place for 13-25 year olds to take on the embarrassing problems, weird questions and please-don't-make-me-say-it-out-loud-thoughts. Check out their Beat Bullying page.
ACAS – Gives information, advice, training, conciliation and other services for employers and employees to help prevent or resolve workplace problems. Check out their Bullying and Harassment page.
Childnet – Helping to make the Internet a great and safe place for children. Advice on Cyberbullying.
Schools Out UK – Provides a support network to raise the issue of homophobia in schools
STANCE – A resource pack for schools full of materials to tackle homophobic bullying using a whole-school approach.
Stonewall – Stonewall is there for all lesbian, gay, bi and trans people. They support individuals to work out how to make a difference for LGBT people at work, at home and in the community, how to challenge homophobic behaviour and empower people.
ChatHealth – A text-messaging service for 11-19-year-olds to contact your school nurse about anything on 07520 615718. You can text anytime but will get a response between Monday to Friday from 8:30am – 4:30pm.
Meic – Meic is the information, advice and advocacy helpline for children and young people across Wales. Contact Meic if you need to talk to someone about anything that's worrying or upsetting you. It's free, confidential and anonymous. The service is open from 8am-midnight every day, and you can contact them by phone, text, or online chat.

Useful apps and games
ReThink – Stop Cyberbullying – an award-winning app that detects and stops online hate before the damage is done. Helping to cultivate the next generation of responsible digital citizens – one message at a time. Download on Google Play or the App Store
Blogs and guides
6 Steps To Take When Being Bullied – Meic
10 Cyberbullying Facts and Tips – Meic
Banter or Bullying? – Meic
Aunty Sprout: My Friend Is Bullying Me – theSprout
Bullying and 'My' Mental Health – Bullies Out
Overcoming the Effects of Bullying – Young Minds
Rosie's Story: Bullying and Autism – Young Minds
Videos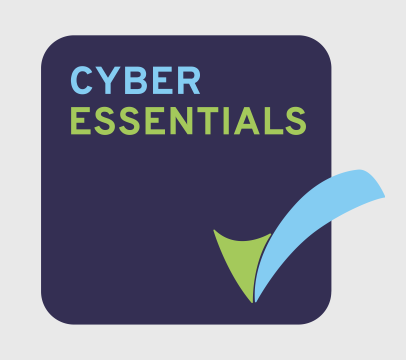 Funding Partners