This page contains information on all the different ways you can get yourself and your luggage around Cardiff.
If you're looking for information on international travel, take a look at the other page.
Here's a list of ways that you can get around Cardiff:
Advice in Cardiff
Free bus travel to schools – If you're more than three miles away from your nearest catchment school in Cardiff, you're able to get a free bus there.
Next Bike – The NextBike docked bike hire scheme operates in Cardiff. If you are a Cardiff University, Cardiff Metropolitan University, or University of South Wales student, you can get free membership to the scheme, making bikes even cheaper to rent.
Pedal Power – Cardiff's very own bike hire charity, they also run a cafe near Bute Park and are one of the principal partners in the NextBike scheme.
Keep Cardiff Moving – Adult Cycle Training.
Child Cycle Training – Cardiff Council offer National Standard Cycle Training (level 1 and 2) to all Cardiff primary schools.
Repair Cafe Wales – Regular meetups of volunteers who will try fixing just about anything for little more than a cuppa in return (and Time Credits). Keep an eye on the Facebook page for details of their next meeting, which could be anywhere from Grangetown to Caerphilly.
Cardiff Bus – Main bus company run in Cardiff by Cardiff Council.
My Travel Pass – If you're aged between 16-21, you can save approximately 30% off bus travel with this travel pass.
Network Rider – A daily or weekly bus ticket. You can use it on Cardiff Bus and most of the other bus services around South East Wales.
School Bus Routes – Check out the school bus routes on the Cardiff Council website.
PlusBus Cardiff – If you need to get a bus after riding the rails, you can get cheap bus tickets to link to your rail ticket with this service.
Dragon Taxis – Need a lift? Dragon Taxi's in Cardiff's best known taxi service.
National Services
Meic – An advocacy and helpline service to support you to deal with any problems you might be having. Contact Meic daily from 8AM – Midnight on: Freephone (080880 23456), Text (84001) or Instant Message.
The Highway Code – Find information on The Highway Code for Cyclists.
SusTrans – Nationwide charity responsible for operating the National Cycle Network.
Immobilise – Register your bike on the police-run database.
Traveline Cymru – Comprehensive guide of travel in Wales.
MegaBus – Owned by Stagecoach, Megabus runs cheap services from Cardiff city centre and the Cardiff University Students Union to Bristol, London, and more. Get a small percentage off if you are an NUS card holder.
National Express – If you expect to use National Express coaches often, you can get ⅓ off coach travel with a Young Person's Coachcard.
Transport for Wales – A not for profit company owned by the Welsh Government, operates the Wales and Borders Rail Service and South Wales Metro.
Arriva Trains Wales – Runs the Valley Lines and GWR, which runs trains from London to Swansea. Transport for Wales.
Railcard – If you are 16-25 you can get ⅓ off all UK fares by getting a 16-25 railcard.
Trainsplit – When booking long distance travel it can also be useful to use a "ticket splitting" site which let you break up your ticket into cheaper fares, due to the complexity of the British rail system. Combine with Railcard for further savings.
DVLA – The DVLA allow you to apply for your first licence aged 15 and 9 months.
GovUK – Information on learning to drive and booking a driving test.
Pass Plus Cymru – A scheme designed to get young drivers more experience with driving after they have passed the main test. The scheme explains some methods for safer driving and gives you experience in advanced situations such as motorways.
Useful Apps
Traveline Cymru – Comprehensive app with guides to travel in Wales
Cardiff Bus – The app of the Cardiff Bus company. Includes live departure times for each bus stop, but doesn't include rival bus companies
Google Maps – A good catch-all solution, although you probably have this (or something similar) installed already.
Trainline – A really simple, well designed app which lets you look up all sorts of train based information. You can book a journey on the app, look up how many trains are arriving at a certain station, see where a particular train is on the line and more.
National Rail Enquiries – Lets you book tickets from all over the UK, similar to Trainline.
Uber – The best known ride sharing service.
Blogs & Guides
Run Commuting: Tips on Running to Work – Run and Become
Being Safe using a Taxi – Cardiff Council
Drink Driving – The Mix
Learning to Drive – The Mix
Travelling by Bike – The Mix
Buying a second-hand car – The Mix
Public Transport with a Disability – The Mix
Advice for Disabled Travellers – Citizens Advice
Advice for learning to Drive – The Student Room
Travel Costs for people with Disabilities and Carers – Turn2Us
Videos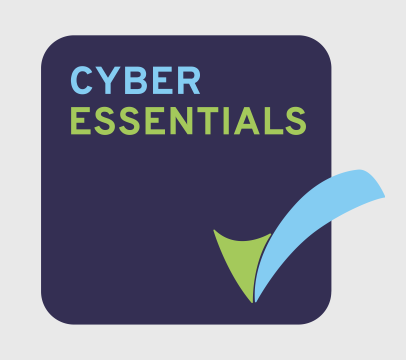 Funding Partners