Money is something people often worry about, whether it's knowing how to handle the money you have, finding out what money you can get or coping when you get into debt.
There are loads of services out there that can offer help, advice and support when it comes to money; you just need to know where to look! We're here to help:
Money Advice in Cardiff
Cardiff Advice Hubs – The Hubs offer advice and information from lots of different services in one place. A number of services have drop in sessions in the Hubs, including help with housing benefit, free school meals, council tax, the Money Advice Team, Cardiff Advice Service, Credit Union and more. There are hubs in Butetown, the Central Library, Ely and Caerau, Fairwater, Grangetown, Llanedeyrn, Llandaff North and Gabalfa, Llanishen, Llanrumney, Rumney, STAR and St Mellons.
Cardiff and Vale CAB – The Citizens Advice Bureau gives free, independent and confidential advice to people on their rights and responsibilities. They can advise you on any money issues.
TheSpeakeasy – Helping people to challenge unfair decisions that would leave someone homeless or in poverty. They can help with debt and benefits.
Cardiff Advice Service – CAS is made up of the Citizen's Advice Bureau and Speakeasy Advice. Free, independent, confidential and impartial advice on rights and responsibilities, including debts and benefits.
Cardiff and Vale Credit Union – A credit union is a non-profit making community savings and loans provider. People can borrow at low interest rates.
National Services
Money Advice Service – Lots of information about debt, budgeting, savings, benefits, insurances homes and more.
The Mix – Support service for under 25's. Lots of advice in their money section.
Gov.uk's – Government services and information in their money and tax section.
Barclays Lifeskills Young People Hub – Lots of guides like 34 Ways To Save, Payslips Explained, 7 Ways To Stay Out Of Debt, How Much Does Borrowing Cost and lots more
Money Super Market – A price comparison site with online tools to save, manage and grow your money. Their money section looks at credit cards, loans, current accounts, savings and mortgages.
Money Saving Expert – Loads of money saving guides, tips, tools and techniques.
National Debtline – Free debt advice on 0808 808 4000 or through web chat.
Turn2us – Helping people when times get tough – support and information, a benefits calculator and a grants search.
Call Meic
If you need more information about any money issues and services that can help contact the Meic helpline. Meic is an advocacy, advice and information helpline for children and young people in Wales. Call free on 080880 23456, text 84001 or Instant Message.
Useful Apps
Money Dashboard – Money app and budget planner. Pick a goal and use the app to help achieve it.
Chip – An easy way to save money. The app will monitor your spending and calculates how much you can afford to save, and transfers that amount into your savings without you having to do anything.
Voucher apps offer vouchers and discount codes to save you money. VoucherCodes, VoucherCloud and HotUK Deals are some of the well known ones.
Cashback apps do exactly what they say on the tin. When you buy something you get some cash back. You can also download vouchers and discounts. Try TopCashback or Quidco.
Price comparison apps search the best deals for you online and in the shops. MySupermarket lets you compare the prices of your food shop across different supermarkets. If you see something you want to buy, pop it or scan the barcode into the Idealo app to find out where you can get it cheapest.
Payfriendz – Makes it easy to pay friends back without them having to constantly nag. Great if you're always organising group activities as friends.
Sell your old stuff and make money. Apps like MusicMagpie and WeBuyBooks will buy your old CDs, DVDs, games and books. The beauty of these apps is that you can sell bulk items quickly, but if you have the time and patience you may find you'll get more selling them individually on eBay.
Blogs and Guides
Under 25's Money Saving Tips– Money Saving Expert
A Guide to Understanding the Different Kinds of Pensions so you Don't Die in Poverty – Vice
Beginner's Guide To Managing Your Money – MoneyAdviceService
Videos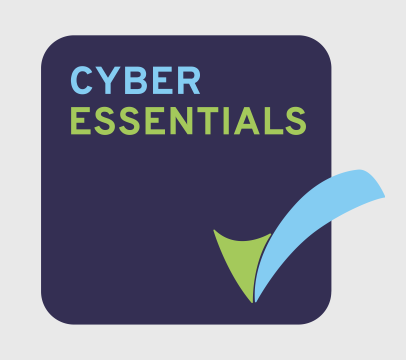 Funding Partners