Mental health is not something to hide, it's just as important as your physical health. Lots of campaigns and organisations are encouraging people to talk about it. Research shows that one in every eight child or young person has a mental health problem, so it's more common than you think. Don't be embarrassed by your mental health, seek the help that you need.
There is lots of support out there and we've listed some of the best organisations, helplines, websites, apps and blogs below.
National Services
Meic – If you need more information about mental health issues and services that can help contact the Meic helpline. Meic is an advocacy, advice and information helpline for children and young people in Wales. Call free on 080880 23456, text 84001 or Instant Message.
Young Minds – A charity fighting for children and young people's mental health. Find out how to look after yourself, about feelings and symptoms and the different mental health conditions there are. Text the YoungMinds Crisis Messenger free 24/7 if you're having a mental health crisis, text YM to 85258.
Cruse Bereavement Care – The death of a loved one can cause mental health problems like depression, anxiety etc. Confidential support. Helpline: 0808 808 1677
Mental Health Foundation – Improving mental health services and promoting mental wellbeing. They have an A-Z of mental health on their website where you can learn all about the different conditions and where to get help. The Mental Health Foundation has a handy guide on how to talk to your GP about your mental health problems.
The Mix – Support for under 25's. Their Mental Health advice has loads of expert advice and true stories if you're worried about your mental health or someone else's.
Moodzone – NHS– Tips and advice, self-help and treatments, other people's stories and where to get urgent help.
Childline – The Childline website has lots of information and advice about mental health, anxiety, stress, self-harm etc. in their Your Feelings info section. They also have a helpline if you want to talk to a counselor about these feelings on 0800 1111 24 hours a day.
Samaritans Cymru– Free 24-hour helpline for anyone in emotional distress or thinking of suicide. They offer a safe place to talk at any time. They will look at your options, understand your problems and be there to listen. You don't have to share your personal details. Call: 116 123 (24 hours a day 7 days a week). Welsh line: 0808 164 0123 (Varying times during the week – check their website here). E-mail: jo@samaritans.org
National Centre for Mental Health – Researchers from Cardiff, Swansea and Bangor University working to learn more about the triggers and causes of mental health problems. On their website they have downloadable mental health leaflets, information about mental health medications, online tools and videos.
Bipolar UK – Information and support groups for young people with bipolar, plus help for friends and families.
OCD Youth – Increasing awareness and support for young people under 25 affected by OCD. Run by young people with OCD, for young people with OCD. Information, blogs, resources, videos, forums and more.
Papyrus – Preventing young suicide and encouraging society to talk openly about the subject. Hopeline UK is a specialist confidential support and advice line for children and young people up to the age of 35, who may be having thoughts about suicide (or worried about a young person): 0800 068 41 41
CALM – Campaign Against Living Miserably (CALM) is dedicated to preventing male suicide, the single biggest killer of men under 45 in the UK. Helpline: 0800 58 58 58 or webchat, 5pm to midnight, 7 days a week.
No Panic – Helps people who suffer from Panic Attacks, Phobias, OCD and other related anxiety disorders. Their Youth Hub looks at what these individual conditions are and different resources that can help. Their youth helpline is for young people aged between 13 and 20 who need help with the above issues. Call 0330 606 1174 3-6pm, Mon, Tue, Wed, Fri and 6-8pm Thurs and Sat.
Time To Change Wales – A national campaign to reduce stigma and discrimination around mental health. Join the campaign for young people aiming to change attitudes towards mental health #WeCanWeWill.
Heads Above The Waves – Raises awareness of depression and self-harm in young people, promoting creative and positive ways of dealing with the bad days. They have some positive coping techniques to share and feature other people's stories to show that you're not alone. They also have specific advice about lots of different things from coming out as LGTBQ+ to Surviving School to Telling Someone That You Self-Harm.
Meddwl.org – A place where you can get support, learn about different mental health disorders, read about the experiences of others and get information on where to get support – all through the medium of Welsh. The aim is to make it easier to find Welsh language mental health information by bringing everything together in one place.
Useful Apps
Stressheads – Don't stress it. Beat it. Turn your screen into a stress-relief tool.
Calm Harm – When the urge to self-harm comes, help fade those feelings by using the Calm Harm app to distract, comfort, express and release.
Stay Alive – A pocket suicide prevention resource with information and tools to help you stay safe in a crisis.
SAM App – Self Help Anxiety Management – Helping you understand and manage anxiety.
Headspace– Meditation and mindfulness made simple with this app.
What's Up? – Helps keep track of your thoughts, feelings and things going on in your life. Maintain good habits and break bad ones. There's a grounding game with over 100 different questions which helps when things get too much and it also teaches you about the most common negative thinking patterns and how to counteract them.
MindShift – designed to help young people cope with anxiety. Learn how to relax and take charge of your anxiety.
Action for Happiness – A happiness and well-being app to track your happiness journey, share kindness with a community and get daily nudges to help you to feel good.
Blogs and guides
Music and my mental health – Laura's Story – Mind
Gwen's journey with Bipolar – Mind
The stresses of everyday life – Stacie-Mai's story – Mind
My Story: OCD – theSprout
My Everlasting Cold – Depression – theSprout
Guide to CAMHS – Young Minds
Videos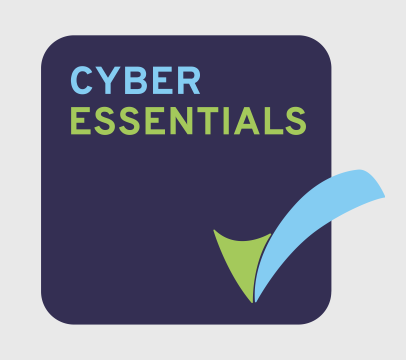 Funding Partners