Sexual Exploitation (CSE)
If you think you, or someone you know, has been the victim of child sexual exploitation, then it's really important that you know it isn't your fault. Child sexual exploitation can include sexual assault, rape, or abuse. Nobody should be forced to do something sexual against their will. Tell someone you trust, such as a friend, family member or even teacher or GP. We have listed a few helplines below but if you or someone you know is in immediate danger call 999.
What is sexual exploitation?
Sexual exploitation is a hidden form of child abuse and is a crime. CSE – child sexual exploitation –  involves children of either sex being coerced, manipulated or tricked into sexual acts. It is very unlikely that young people who are sexually exploited will tell the adults around them what is going on. This may be because they don't think anything is wrong or because they are afraid.
Alcohol, drugs, trainers or things like jewellery are often used by abusers as gifts to children and young people. The abuser may also draw children in by making them believe they are in a relationship. A child is unable to see that they are being used for sex because the abuser has tricked them or may hold power over them in some way. For example, they may have an explicit photo of the child that they use to threaten them and make them do what they want. This grooming and abuse can start online before happening in person. It can also take place within groups of friends of a similar age.
Abusers know how to target vulnerable people and they are skilled in approaching them and gaining trust. This makes is difficult for exploited children to understand what is happening to them. It may appear that some children put themselves in risky situations, however they are in fact being targeted, controlled, manipulated and used.
Helplines
Say Something – 116 000 – free, 24-hour, anonymous phone and SMS (text) helpline. It's run by Faceup2it and Missing People and enables young people to disclose information and seek support about sexual exploitation.
Meic – the national helpline for children and young people (0-25 years old) in Wales – text (84001), freephone (080880 23456), instant message or email for info, advice or advocacy.
Childline – a free 24-hour counselling helpline (by NSPCC) for children and young people up to their 19th birthday.
Useful Links
The Hwb has a dedicated section to child sexual exploitation. It features a link to the this excellent guide by Barnardo's Cymru Seraf service.
Blast! is project that works with young men and boys involved in or at risk of becoming involved in sexual exploitation. Lots of useful information and powerful personal stories.
Thinkuknow – A brilliant website full of information and videos about sexual exploitation
CEOP Safety Centre – How to report a concern and find support
You may also find our info sections on Online Safety and Relationships helpful.
Apps
Zipit helps you to humorously and diplomatically tell people that you're not interested in sharing private pictures that might end up on the internet. It also gives you important advice on things like how to chat safely and what to do if you're worried.
Wud U? is an app from Barnardo's that lets you find out how to make safe decisions to help prevent yourself from being sexually exploited.
National Organisations
FaceUp2It – website developed by FACE (Fighting Against Child Exploitation) a group of young people, male and female, who are aware of the dangers of grooming and sexual exploitation to share info and help other young people who are vulnerable or taking risks.
NWG Network – UK network that tackles sexual exploitation and trafficking. They have an interactive quiz game that helps you explore whether the relationship you are in is healthy or not.
Articles from TheSprout archive:
#SaySomething: New 24/7 Line To Report Sexual Exploitation
Who Is Your Little Brother Or Sister Really Talking To Online?
Stolen Tears: The Dangers Of Facebook
---
For more organisations or info about sexual exploitation, check out our database or contact Meic, the advocacy, advice and information helpline for children and young people in Wales — Freephone: 080880 23456 / Text: 84001 / Instant Message.
---
Cover Photo by Elisabetta Foco on Unsplash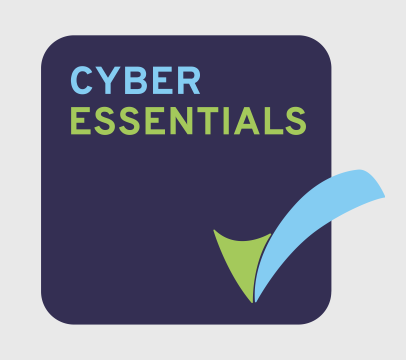 Funding Partners