WHAT'S THAT?! Its true. There's a new festival coming to Cardiff and it's all about the cheese!
Cheese lovers will descend on Cardiff this September to sample some of the cheesiest cheeses in the world with melted raclette, cheese wheels, gooey mozzarella sticks and a whole host of cheesetastic tastes from top the UK's top cheese traders!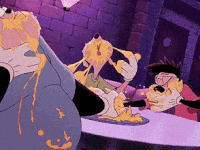 Cheese fest will be at Cardiff's Tramshed on Saturday 9th of September.
Tickets are available at www.cheesefestuk.com.
---
Related:
Get involved:
Want to reach thousands of young Cardiffians? Submit your news here or register to become a contributor.
*Want to become a reviewer? Join the Sprout Editorial Group on Facebook or email tom@thesprout.co.uk.
Click here for the next Sprout Editorial Group meeting.

Comment below:
It's free and quick to comment below but we recommend signing up with your email or as a guest to keep usernames Sprouty and anonymous (and never post personal details!).
If you want more info on staying safe online, check out our online safety section.
---
Have your say